About The Response Initiative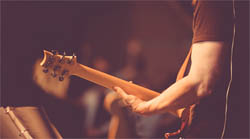 WHEN : Every 2nd Friday of the Month starting in August
TIME : 7:00pm
WHERE : We meet at 120 Falcon Street - Unit #6, London ON, unless otherwise specified.
The Response Initiative: It's the revelation that causes a lovesick, grateful people to take the INITIATIVE to worship Him, in RESPONSE to who God is and what He's done for us in the Person of Jesus Christ.
Scripture tell us that God is enthroned on the praises of His people. His throne is the government seat of Heaven. From His throne He performs acts of righteous justice and establishes His government on the earth. You may have heard that worship 'changes the atmosphere' ... this is why, and this is how - when His people worship, He WILL respond. London, Ontario, everything is turning, everything is moving, and everything is changing at the sound of Him.
Does this ignite your passion? Do you want to see cities change as the perfect, holy and righteous government of God is released 'on earth as it is in heaven'? Beginning August, 2011, come and gather each month in London, Ontario for city-wide worship with other radiant, hungry lovers of God, for the sole purpose of corporately worshiping according to Revelation chapter 5, on earth as it is in heaven, because HE IS WORTHY. Regardless of church affiliation, if you are ready to worship, the Response Initiative is waiting for you.
Pure Worship. God's government. Take the initiative. He can't help but respond!
Many people in the city of London have prayed and believed for a change in their city. Forerunners in the Body of Christ have invested into the land and we believe that it is time for harvest. Believers are joining together across the city along with worship leaders, Heather Harmon and Kathryn Marquis to bring an opportunity for transformation in our community.